Following the release of 10 US Navy sailors held overnight for encroaching into Iranian waters, Iranian Foreign Minister Javad Zarif expressed pleasure at the quick and simple resolution of the matter, saying it could serve as an example for future interactions.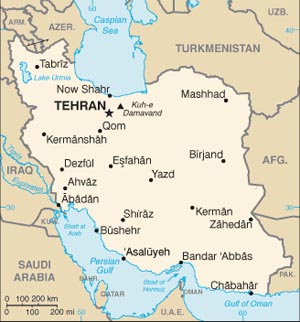 According to the foreign ministry, the whole matter was resolved with a simple phone call between Kerry and Zarif, and Zarif said he was glad to see how well dialog and respect worked to swiftly resolve the matter.
The sailors, on two riverine boats, had mechanical problems and the Associated Press reported one of the ships ran aground on Iran's Farsi Island, which is itself a naval base. The incident happened late Tuesday, and Iranian officials said it was too late to send them back that evening, so they were returned early Wednesday morning.
A long history of mistrust indeed could've put a lot of roadblocks in the way of this quick resolution, but ultimately cooler heads prevailed. The sight of Iran and the US resolving a cross-border incident the way any two normal countries would must certainly be a hopeful sign for long-term improvements in their relationship.
Last 5 posts by Jason Ditz