US officials are increasingly concerned that the Saudi execution of a top Shi'ite cleric, a move which fueled a huge backlash across the Shi'ite world, is going to do serious harm to efforts to get Syrian peace talks going.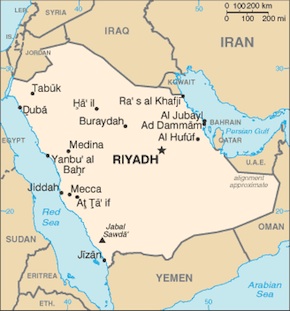 The US warned the Saudis against the execution, believing this would happen, and Saudi officials are trying to reassure the US that they won't be an obstacle to the process, though the assurances suggest they still expect Shi'ite acrimony to be a problem and are just trying to shift the blame.
Iran and Saudi Arabia have been at odds for decades, and their respective positions were already an obstacle to the Syrian deal. The timing of the execution, just weeks ahead of the planned talks, only made matters much worse.
Secretary of State John Kerry continued the US line of encouraging dialogue and trying to keep the two nations from escalating the war of words any further. The Saudis are still scrambling to get more nations to cut ties with Iran, however, which is the exact opposite of calming things down.
While US officials are loathe to criticize the Saudis too publicly, their actions are so directly undermining a key administration effort that it's going to be all but impossible for officials to not be expressing some serious displeasure in the days and weeks to come.