The weekend execution of top Saudi Shi'ite cleric Nimr al-Nimr has fueled a lot of anger across the region, and in addition to the public protests, the Saudi government is also contending with growing diplomatic fallout on several fronts.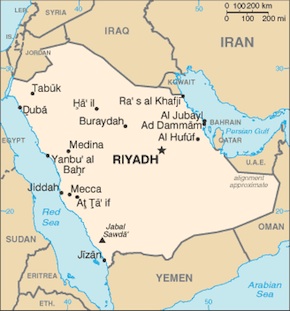 They've likely lost two embassies in the incident, with the Iranian embassy badly burned by protesters, leading the Saudi kingdom to several all ties with Iran, and Iraqi officials suggesting the recently reopened Baghdad embassy is now unwelcome.
Foreign Minister Adel bin Ahmed al-Jubeir also announced he is indefinitely postponing a planned visit to Pakistan, almost certainly because he has to contend with this growing international ire. Jubeir was to try to court Pakistan into joining the anti-ISIS coalition.
Obama Administration officials expressed "deep concerns" about the execution, and the possibility that the new tensions between Saudi Arabia and Iran would impact the ongoing ISIS war. Both Saudi Arabia and Iran are fighting against ISIS.