A close adviser to Syrian President Bashar al-Assad has confirmed that his country is not only endorsing the UN Security Council resolutions on a "road map" toward peace, and is also willing to join UN sponsored peace talks should they arise.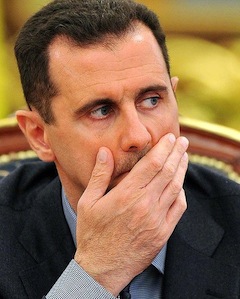 This is something of a change, as Assad had previously ruled out participating in any talks that allowed armed rebel groups, though with Russia working so hard to get the talks together, the Syrian government is virtually obliged to go along with it.
Russia has for months been pushing the idea of a unity transitional government, including both government and rebel parties,  uniting to fight ISIS and reform the constitution before holding free elections.
Western nations have tentatively supported the idea too, though there is considerable dispute about Assad's fate. France and the US are demanding Assad be forbidden from participating in any deal, while Russia says Syrians should decide the makeup of their own government.
Last 5 posts by Jason Ditz