A bomb blast in the town of Parachinar, in Pakistan's Federally Administered Tribal Areas, has left at least 24 people killed and 70 others wounded. The blast was near a clothing marketplace frequented by Shi'ites in the area.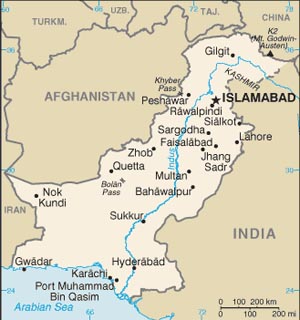 The Lashkar-e Jhangvi (LeJ) claimed credit for the attack, saying it was "revenge" for backing Syrian President Bashar al-Assad. Iran has been recruiting Pakistani Shi'ites to fight in Syria in recent months, with many believed to be from the tribal areas.
Though the LeJ is linked with several other Islamist factions in Pakistan and elsewhere, the group historically has focused almost exclusively on attacking Pakistani Shi'ites and other religious minorities. They have commonly been active in the area around nearby Balochistan, attacking Shi'ite pilgrims going to and from Iran.
The death toll in the attack is expected to rise in the days to come, as doctors reported many of the wounded are in critical condition and not expected to survive.
Last 5 posts by Jason Ditz