Though Turkey already had a travel warning for its citizens urging them against going to ISIS-held parts of western Iraq, the foreign ministry today issued a statement urging against travel across Iraq, including areas totally unaffected by the ISIS violence like Basra.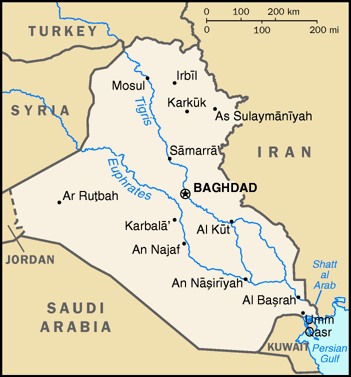 Though officially the expansion was related to concerns about threats from ISIS, they also cited "declarations encouraging violence" against Turkish companies among Iraqi Shi'ite groups in recent weeks. Tensions between Iraq and Turkey are soaring since last week's cross-border deployment by Turkish troops into Nineveh.
Interestingly enough, the statement also explicitly excluded three provinces, all in the far north, parts of the Kurdistan Regional Government (KRG). Though Turkey is actually attacking PKK sites within those provinces, they are generally on good terms with the KRG.
The Turkish troops which entered Nineveh Friday are meant to train KRG forces to fight ISIS, while Iraq's central government insists they never approved the deployment and have urged NATO and the UN Security Council to help resolve the situation.
Last 5 posts by Jason Ditz