During a high-profile speech at the ruling AKP conference in Turkey, Prime Minister Ahmet Davutoglu warned Russia against launching any airstrikes against ethnic Turkmen rebels in northern Syria, saying those strikes are unjustified and unacceptable in the war against ISIS.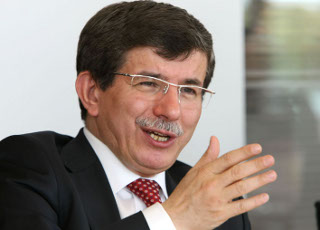 The warning comes just a day after Turkish warplanes shot down a Russian bomber over Syrian Turkmen territory, and a Turkmen rebel faction attacked and killed one of the pilots. This is expected to fuel retaliatory strikes from Russia.
In regard to the attack on the Russian plane, Davutoglu claimed to have given the orders to the Turkish military personally to destroy it, reiterating Turkish claims they have a "right" to destroy airplanes that "threaten" their airspace.
Russia has cut military contacts with Turkey in response, and has announced future bombers will be escorted by fighter planes to prevent them being shot down. Russia has also deployed increased air defenses in the area along the Syria-Turkey border.