Two people are dead and six wounded, and another seven people were arrested in an overnight raid on an apartment in the Paris suburb of Saint-Denis, near the stadium which was the target of one of the Friday ISIS attacks.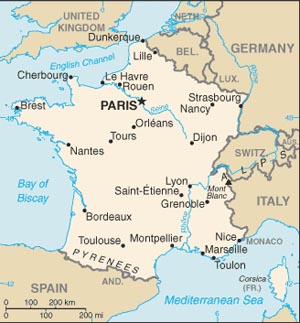 The raid targeted several people involved in the Friday attacks, including mastermind Abdel-Hamid Abaoud, though so far it was unclear if he was present at the site during the raid, as French officials are not offering details on who was arrested.
Locals reported several explosions, the largest of which appears to have been the result of one of the women in the raided apartment detonating a suicide vest when the police forced their way in. Police apparently had been following the woman, who they believed was connected to the attackers.
A resident named Jawad Ben Dow reported his apartment was the target for the raid, and that he had been asked to put two people up in the apartment as a favor for somebody. Those two were apparently among the targets of the raid.
Last 5 posts by Jason Ditz