Officials say the overnight raid against an apartment building in the Paris suburb of Saint-Denis, which left two dead and a number of others arrested, foiled an imminent additional attack. The raid initially targeted the mastermind of Friday's attack, Abdel-Hamid Aba Aoud, however, and his fate is still totally uncertain.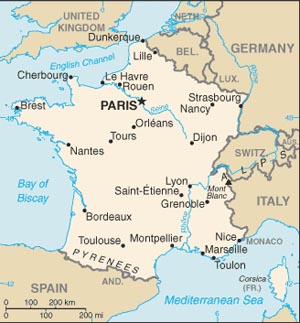 Some reports are citing unnamed European officials as saying Aba Aoud was killed in the attack, and French officials saying they can't confirm that. The two slain were a man and a woman, and the woman is believed to be his cousin. Officials have already confirmed he was not among those arrested, however, and still seem to be trying to identify the bodies of the slain.
Aba Aoud has been desperately sought by officials since Friday, though they have conceded that they are unsure if he was in Paris, or even France, or even Europe, and that he may well be in ISIS territory in Iraq or Syria and totally out of the reach of police.
The raid turned into a massive gunbattle after one of the women within detonated a suicide vest,. and thousands of rounds were fired overall. Police also threw around 20 grenades into the apartment. The two bodies recovered were mutilated by all the explosions, complicating the identification.
The speculation about Aba Aoud's potential death seems to be largely wishful thinking at this point, and French officials are quick to warn that they don't have any confirmation on the identity of the slain man whatsoever.
Last 5 posts by Jason Ditz