Years of acrimony between the Obama Administration and Israel's far-right government have led to more than a few testy exchanges, but today's White House meeting was anything but, with Prime Minister Benjamin Netanyahu's description suggesting total capitulation from the president on all matters of import.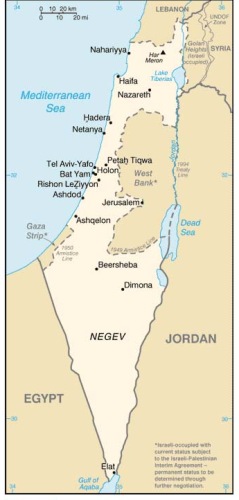 Netanyahu termed the meeting "one of the best meetings I've had with him," and insisted that Obama neither mentioned Israel's ongoing settlement expansion nor brought up Netanyahu's new Communications Director, who publicly called Obama an "anti-semite."
Indeed, Netanyahu claimed there were no disagreements between the two nations on any matters, and that the US agreed to take unspecified measures against Iran, along with agreeing to expedite a dramatic increase in US military aid to Israel.
Netanyahu said they didn't talk exact numbers today on the new aid package, but more about all the new things Israel wants in addition to the aid package it already gets, with reports from Israeli media outlets suggesting they envision the package to grow from the $30 billion, 10-year deal in place to around $50 billion over the next decade.