Heading to Washington for a high-profile visit next week, Israeli Prime Minister Benjamin Netanyahu is once again bringing a substantial wishlist of military gear. That was not wholly unexpected, as plans are to announce a $1 billion annual increase to the US aid budget to Israel. That may not be enough, however.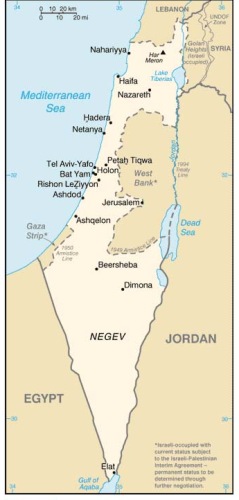 Former Israeli Ambassador Michael Oren said the visit was going to see Netanyahu laying out what is necessary to "deter Iran," and that it is going to cost America $4.5 billion annually. The current aid budget is around $3.1 billion, and the planned hike was to get it in the range of $4-$4.1 billion per year.
This hike in annual spending will be above and beyond the multi-billion dollar one-off military aid package the US is planning to give to Israel as "reparations" for the international nuclear deal with Iran. Israel is said to be trying to avoid talks on this aid until after the annual deal is finalized, likely to avoid asking for things they were going to get anyhow.
Despite being couched as about Iran, the annual increase is simply part of the endless march toward greater aid to Israel, with the latest 10-year aid package about to expire, a substantial increase was seen as virtually inevitable, and sure to secure considerable bipartisan support.