Speaking during his visit to the United States, Pakistani Prime Minister Nawaz Sharif said that in a recent conversation with Afghan President Ghani had informed him that it was unreasonable to simultaneously expect Pakistan to kill every Taliban they see and try to court the Taliban to revive stalled peace talks.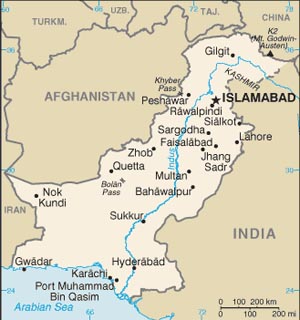 Sharif's comments were clearly a reference to repeated calls from the US and Afghan governments to "do more" in wiping out the Taliban militarily as well as their ongoing haranguing of the Pakistani government to do something to get the Taliban to return to the peace talks, which ended back when Afghan officials revealed Taliban leader Mullah Omar was dead.
US officials were critical of Sharif's comments, insisting that the US "had repeatedly stressed" to Pakistan that it was not a question of "kill or talk" and that the US expects Pakistan to do both at the same time.
Those officials, quoted in the media but unnamed, said that they believe that killing Taliban "means to support the peace talks" and that the official US stance is that the way to counter the Taliban is to keep killing them while talking peace.
Last 5 posts by Jason Ditz