Washington Post reported Jason Rezaian was convicted today in a high-profile espionage trial in Iran. Officials for the paper termed the verdict's release "vague and puzzling," coming with no real details about the verdict and the sentence.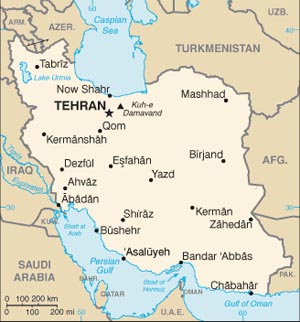 The speculation is that Iran is withholding the details of the sentence in anticipation of a prisoner exchange with the US, as Iranian officials were talking up this idea during the recent visit by President Hassan Rouhani for the UN General Assembly.
Rezaian was charged over claims that he was accessing classified documents and providing the details of those documents to an "unfriendly" government, presumably the US.
Iran has three American prisoners in its country, while the US has over a dozen Iranians that it is holding on charges of violating sanctions on trade with Iran. US officials have repeatedly demanded Iran unilaterally release all Americans, but have so far spurned the suggestion they might do the same, despite the nuclear deal making the sanctions those Iranians were accused of violating largely outdated.