In a move that could set the stage for a major battle over the 2016 National Defense Authorization Act, the Senate has voted 70-27 in favor of the resolution, giving them a veto-proof majority as 20 Democrats backed the bill, while 2 Republicans, Sens. Rand Paul (R – KY) and Ted Cruz (R – TX), opposed it.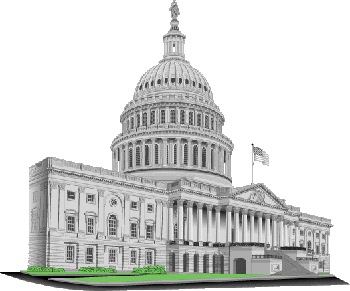 The NDAA is facing a threatened presidential veto over its use of Overseas Contingency Operations (OCO) funding to bypass spending caps on certain portions of the budget, and the veto-proof majority in the Senate may ultimately not matter, as the House of Representatives fell well-short of such a majority in their own vote last week, 270-156.
The question then becomes whether President Obama makes good on his veto threats, or whether Republican leaders have successfully "called his bluff." Previous threats to veto previous years' military spending bills have come and gone without the president following through, though in those cases minor language changes were able to be spun as "compromises" and no such compromise exists in this case.
Some Republicans are already threatening retaliatory steps if a veto happens, with Armed Services Chair John McCain (R – AZ) threatening to hold up all of Obama defense nominees for the duration of the session if he goes through with the veto.