Iranian Supreme Leader Ayatollah Ali Khamenei has put the kibosh on plans by the Rouhani government to seek more talks with the United States on other diplomatic issues, leading pundits to claim that Iran "hasn't really changed." The ban, however, seems to be driven more by America's post-deal attitude than anything internal to Iran.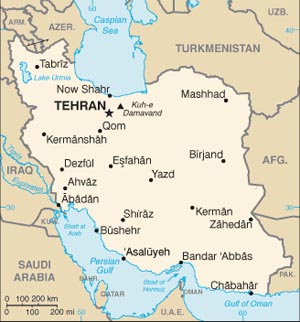 Some analysts were quick to note that the Obama Administration had squandered the opportunity for rapprochement in the wake of the nuclear deal by constantly expressing hostility and continued to threaten military action against Iran, hoping to quell domestic resistance to the deal by insisting that US hostility toward Iran would continue as usual.
In this context, it's perhaps unsurprising that Khamenei sought to ban further negotiations in the near-term, citing repeated US attempts to "take advantage" of Iran during the nuclear negotiations, and saw deeper US influence as providing the administration more opportunities like that.
It's particularly noteworthy that Khamenei's "ban" didn't cover any other Western nations, suggesting the reformist government is free to continue its efforts at rapprochement with the rest of the international community, and that it is simply direct US ties which are being cut out of the equation.
This may ultimately be a boon for European nations, who were more eager to restore economic ties with Iran in the first place, though keeping the US out of the bonanza of economic opportunities in modernizing Iran's economy after decades of sanctions is likely to shore up the problematic US hostility.
Last 5 posts by Jason Ditz