Speaking to the Senate Intelligence Committee, NSA chief Admiral Mike Rogers discussed Hillary Clinton's private email server, saying if some other nation's top diplomat had one of those he would consider it an "opportunity" for the US to spy on them more easily.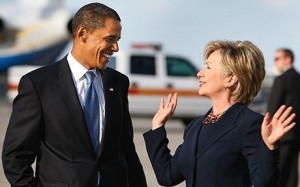 Rogers went on to say that foreign spy agencies probably also considered Clinton's server an "opportunity" as well, in response to a question from Sen. Tom Cotton (R – AR). The comments spawned confusion from ranking Democrat Dianne Feinstein (D – CA), who wasn't clear why that was at all relevant to the intelligence committee.
From Sen. Cotton's perspective, it's just a chance to make political hay out of the Clinton email controversy, which is an end unto itself. From Admiral Rogers' perspective, however, the admission may add to criticism surrounding the NSA's wholesale surveillance operations.
The NSA has already caused a lot of international problems for the US because of all the spying they were doing on America's allies, and the one thing Rogers' comments really did was admit that this mentality is still central to the NSA's leadership, and that they'd take every opportunity they could to spy on foreign diplomats.
Last 5 posts by Jason Ditz