13 Taliban militants dressed in uniforms of Pakistan's paramilitary forces infiltrated and attacked the Camp Badaber air base on the outskirts of the Pakistani city of Peshawar. Fighting throughout the morning saw at least one militant get into the mosque, causing huge casualties.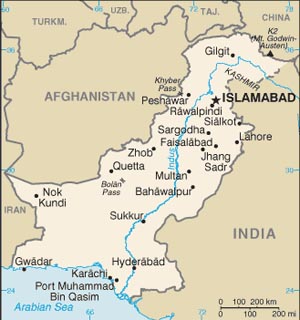 By the end, 42 people were killed, including the 13 militants, at least 23 Pakistani Air Force personnel, three Pakistani Army soldiers, and a handful of civilians who were inside the mosque. This is the deadliest Taliban attack on a military installation in Pakistani history.
The US angrily condemned the attack as a "senseless" attack, though with Pakistan carrying out a large number of airstrikes against the tribal areas where the Taliban operate, it was likely inevitable that they would try to hit one of the sites those planes come from.
Pakistani officials, for their part, accused the Taliban who attacked the base of having come from Afghanistan, adding to the tensions between the two nations, both of whom have been complaining of Taliban using the other's side of the border as a staging area. Since neither has a particularly good handle on their respective border, they're likely not wrong, but the complaints similarly don't seem to accomplish anything.
Last 5 posts by Jason Ditz