The 60-day deadline for Congress to review the P5+1 nuclear deal with Iran expires today, and the Senate held yet another vote trying to get beyond a filibuster of the bill aimed at blocking the pact. Once again, the vote failed by a 56-42 vote, short of the 60 needed to get past the filibuster and well short of the 67 they'd need to override a veto. The House passed a resolution earlier this week, but not with a veto-proof majority anyhow.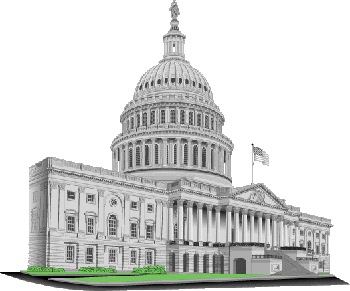 This puts an end to serious Congressional attempts to block the deal, though some House Republicans are talking about filing a lawsuit trying to get the 60-day deadline reset, allowing them basically unlimited time to try to get more votes.
Senate Majority Leader Mitch McConnell (R – KY) had threatened an amendment on the Iran Sanctions Act if he didn't get the filibuster beat, and followed through with a proposal to link easing the sanctions on Iran to Iran formally endorsing Israel as a Jewish state.
Sen. McConnell's amendment went poorly, falling even shorter of the 60 votes needed, 53-45 in a vote that was overwhelmingly along party lines. The Iran Sanctions Act is expected to be extended later this year or early next year on existing terms. The White House has expressed some support for this, but wants the vote to wait until the deal is already in place to avoid seeming like an effort to undermine it.
Last 5 posts by Jason Ditz