According to the Egyptian military, 56 people have been killed and 154 captured in a "major military offensive" against the Sinai Peninsula over the last 48 hours. Everyone was labeled a "terrorist element" by the junta.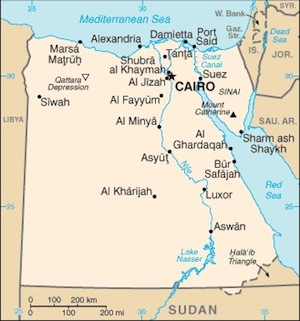 The Egyptian military launched an offensive against the Sinai Peninsula after the summer of 2013 military coup. They claimed the region was dominated by supporters of the ousted elected government, but since then Islamist factions, including an ISIS affiliate, have become increasingly powerful.
The latest offensive centers around Fatah and Sheikh Zuweid, along the border with the Gaza Strip. The ISIS affiliate in the area has been trying to gain a foothold in the area, while the military has tried to limit this by destroying parts of the city to establish moats along the border.
These various offensives often produce massive death tolls, and while the military denies civilian deaths as a matter of course, they usually produce such allegations in the days that follow. This also usually leads to major retaliatory strikes by the militants.
Last 5 posts by Jason Ditz