Israel's Supreme Court has today ordered the release of Mohammed Allaan, a Palestinian who has been held since November under administrative detention, without charges and without trial. The court cited his failing health from 65 days of hunger striking.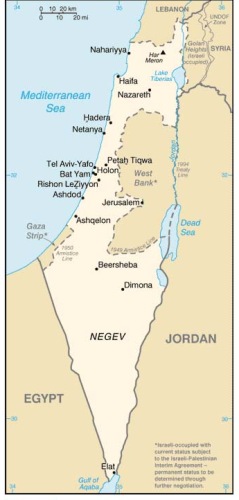 Allaan's hunger strike was hugely controversial among Israelis, with many pushing for him to be force-fed but the medical community insisting that force-feeding was unethical. Israel had offered to release Allaan if he agreed to flee overseas.
Deputy DM Eli Ben-Dahan condemned the court ruling as "surrendering" and "giving a prize to terrorism." Allaan had been accused of being somehow terror-related, a claim he denied, and which, as is often the case, was never contested in court and never involved any evidence being presented.
The Israeli Medical Association called force-feeding torture, and called on all doctors to refuse the order. Israeli officials have condemned the medical group for the court's decision, and accused them of supporting terrorists by meddling in the affairs of the far-right government and military detention.