Iran was fighting against ISIS before it was fashionable to do so, but when the US started cobbling together its own anti-ISIS coalition, Iran was neither asked nor considered a welcome partner. They continued their anti-ISIS operations, but separately.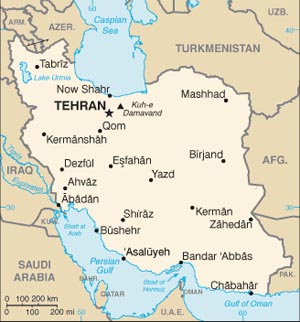 That may not be the case much longer, as Iran is said to be trying to join the coalition, which would allow them to coordinate attacks with the rest of the force, including several Sunni Arab nations that view them as regional rivals.
Iranian diplomats are making the rounds in those nations, with Deputy FM Hossein Amir-Abdollahian visiting Saudi Arabia, while Foreign Minister Javad Zarif, presently in Russia, made several stop offs in the region on his way there, including GCC nations Kuwait and Qatar.
While Iran and the GCC are at odds on a lot of regional issues, the basic opposition to ISIS is not one of them, and with the P5+1 nuclear deal apparently resolved, there are fewer and fewer reasons to formally exclude them from the coalition.