ISIS has claimed credit today for the largest single bombing attack against the Iraqi capital of Baghdad in a year. The truck bomb ripped through a crowded marketplace in Sadr City, killing at least 80 people and wounding at least 200 others in an impoverished Shi'ite district.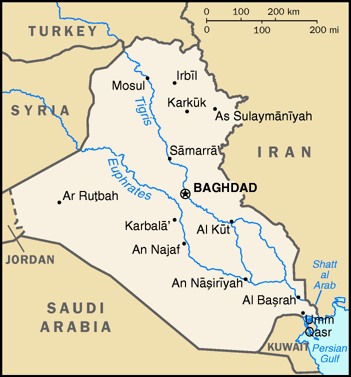 The fruit and vegetable market was crowded in the early morning, at the time of the attack, when the refrigerated truck loaded with explosives arrived, and the bomber started yelling to shoppers that he had cheap tomatoes to sell, luring large numbers close by before detonating, destroying most of the market.
Thursday is the busiest day of the market, according to locals, because people are stocking up for the weekend. A lot of refrigerated trucks come to the market on that day, making it easy for the ISIS bomber to blend into the throng and ensure the largest death toll possible.
ISIS launches a lot of attacks against Baghdad, presenting it as part of their war against the Shi'ite government. Though there are attacks with significant casualties several times a week, today's was the biggest in quite some time, and raises concern that ISIS might be preparing for further escalation of the ongoing war.
Last 5 posts by Jason Ditz