Israel's military has announced the closure of Highway 12, which runs along the border with Egypt, today after three grad rockets were fired across the border, landing in an open field. There were no casualties.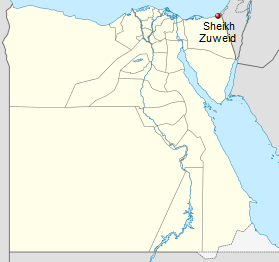 The missiles were launched from the Sinai Peninsula into southern Israel, with ISIS affiliate group State of Sinai, previously known as Ansar Beit al-Maqdis claiming responsibility for the strikes into "occupied Palestine."
This ISIS affiliate has been increasingly active in the past week, including a high-profile attack against Egyptian forces on Wednesday that sparked a day-long battle that left some 200 people killed in the area along the border between Sinai and the Gaza Strip.
This affiliate, which joined ISIS back in October, has also fired rockets at Israel from within the Gaza Strip, a tactic they say is meant to encourage Israel to attack Hamas, another of their foes. The group has often threatened strikes against Israel, but this latest salvo suggests that might be getting to be a more serious threat.
The affiliate has been fighting Egypt's military junta since the 2013 summer coup. Israel has backed the coup and the junta, and Egyptian officials have talked about "inviting" Israel's military to join the fight against ISIS in Sinai.
Last 5 posts by Jason Ditz