One day after bloody ISIS attacks in the northeastern Sinai Peninsula, Egypt's military junta launched a counterstrike, killing 35 people, all of whom it claims were ISIS members, and included some unnamed "field commanders" from the local ISIS affiliate.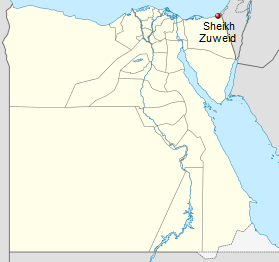 Junta leader Abdel Fattah ElSisi declared the group a "existential" threat to Egypt and to other Arab states, and officials are vowing to carry out a full-scale assault against the region to "eradicate" all ISIS dens in the Sinai Peninsula.
Locals are reporting that at least 7 of the slain in today's fighting were civilians, including a 15-year-old girl killed in an airstrike near her house. They say gunfire within the town of Sheikh Zuwayid has been extremely random, and is hitting bystanders.
Two years into their fighting against Sinai militant faction Ansar Beit al-Maqdis, which became an ISIS affiliate late last year, the death toll is huge, with large numbers of Egyptian troops and militants killed, along with civilians. It is unclear how Egypt intends to quickly rout the militants now, having failed to have done so in the past, and claims of major victories today should be taken with a grain of salt, as they have often proven woefully optimistic.
Last 5 posts by Jason Ditz