The White House today issued an order across various government departments to step up their computer security, citing the recent hacking of the Office of Personnel Management, described as the largest single hack of a government computer in history.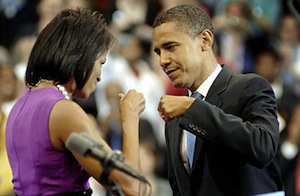 The hackers took data on every government employee, and US officials have blamed China for the incident, though the process by which they assigned this blame has been almost ridiculously opaque, and media outlets and political officials seemingly convinced one another of China's culpability.
At the time the incident was made public, FBI officials said they were looking at several possibilities, including the possibility that China did it. This was based entirely on the data being something China would like, but several media outlets reported it as China being likely to blame, and within hours Congressmen were claiming, citing media reports, that China was responsible, comments which themselves led to further media reports, citing those Congressmen as sources.
It's not clear if there is any secret evidence better than this wild guessing, and while it may not be a bad idea for the administration to counsel better security no matter who did the hack, official willingness to accept a politically convenient culprit certainly doesn't point to serious efforts to improve security so much as an attempt to keep the "blame China" narrative in public view.
Last 5 posts by Jason Ditz