A US airstrike overnight yesterday in Libya was initially reported to have killed al-Qaeda figure Mokhtar Belmokhtar, but after Libyan officials initially "confirmed" this they followed up by saying they were unsure who was actually killed in the US Strike.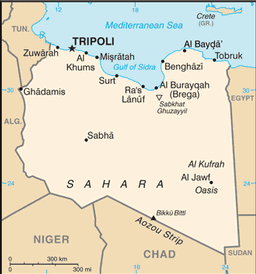 The strike targeted a farm near Benghazi, where US officials believed Belmokhtar was in a meeting. Three people were killed in the strike, but no one has been conclusively identified, and there appears to be growing doubt over Belmokhtar being among them.
Belmokhtar was a figure within al-Qaeda in the Islamic Maghreb (AQIM) and had claimed credit for the 2013 Ameriras hostage-taking incident in Algeria, in which 39 hostages and 29 militants were slain. He had been listed by the State Department as a terrorist financier since 2003.
Belmokhtar had been falsely reported slain several times in the past, only to reemerge publicly, and officials seem less eager to claim conclusively that they have him this time, because these false reports are getting a bit embarrassing.
Last 5 posts by Jason Ditz