US military contractors responsible for testing US-made equipment to be sent to Syrian rebels were caught in an explosion over the weekend when one of the rocket-propelled grenades they were testing malfunctioned and blew up on them.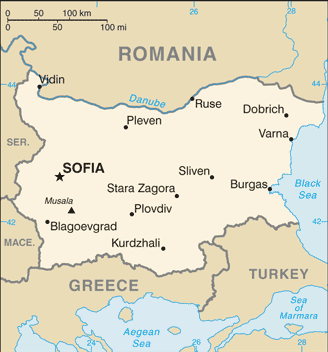 One of the contractors was killed and two others were wounded in the blast. Two Bulgarians were also wounded in the incident, which took place at a military testing range in the central city of Anevo. This is the first indication US troops were doing such testing in Bulgaria.
Pentagon officials said that the contractors were there to test the weaponry for its "usability" among the various rebel factions, particular those the US are in the process of training in Turkey, who will be given particularly advanced arms.
It's unclear how aware the Bulgarian government was of the operation, which took place on a Bulgarian military base, and prosecutors in that country are said to be conducting an investigation. The Bulgarian Defense Ministry insisted it had no information on the incident at all.