Iraq's Ba'athists have released a two-hour audio recording apparently made by former Saddam aide Izzat al-Douri, who the Iraqi government had claimed was killed last month.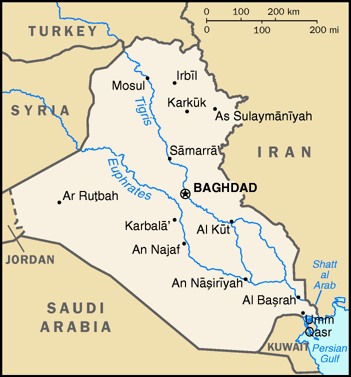 Officials and Shi'ite militia leaders were claiming al-Douri had been killed in the wrap-up of the battle with ISIS over Tikrit. He was the top Saddam aide still at large after the 2003 US occupation.
The claims included leaked photos of a man with similar red hair bearing some resemblance to al-Douri, though there have been no conclusive DNA tests on the body.
The man in the audio recording refers to events that happened after his putative death, so assuming the audio recording is authentic, he clearly survived.
Last 5 posts by Jason Ditz