Yemen's Houthi militia has announced that it has agreed to Saudi Arabia's offer for a five-day "humanitarian pause" of the ongoing Saudi war against them. The plan will begin Tuesday night.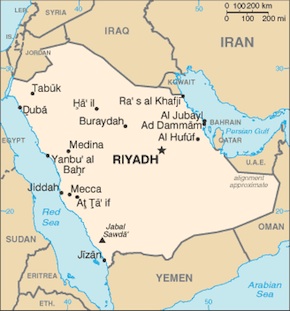 The Saudis had conditioned the move on the Houthis agreeing not to move any of their troops at all during the five day pause, and said they were open to extensions if the Houthis didn't make any movements.
The Houthis didn't explicitly refer to the Saudi offer in their pledge, but said they were eager to do anything to ease the suffering of the civilians being killed in the airstrikes and naval blockade.
The expectation is that the pause will allow food shipments into the country to ease shortages. Yemen imports some 90% of its food, and the blockade has made many such shipments impossible. The Saudis, however, are saying they want any "humanitarian aid" allowed into the country to be placed under their control, so whether any serious aid is allowed in remains to be seen.