The agreement on a framework for a final nuclear deal which could give Iran dramatic sanctions relief and an opportunity international rapprochement was met with celebrations in Iran, with businessmen in particular enthusiastic about their financial prospects after the pact.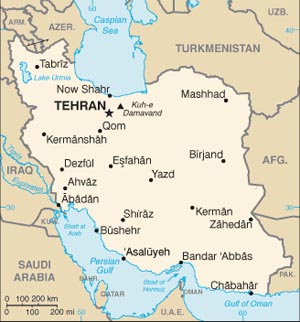 Hardliners aren't nearly so convinced, however, with many complaining that Iran gave up far too much in the deal, and that the sanctions relief isn't coming faster.
Hossein Shariatmadari, a vocal right-winger, complained Iran had given the international community "a saddled horse and received a torn bridle" in return.
Overwhelming public support for the deal is going to make it hard for hardline politicians to do much about it, and similarly Iran's Supreme Leader hasn't chimed in. Unless he goes dramatically against the pact, expect the complaints to stall more or less here.
Less so in the US, however, where despite similar public support for the deal, hardline conservatives are condemning the pact out of hand, and promising to do everything they can to prevent a final deal from being reached.