Egypt's Giza Criminal Court today issued a ruling sentencing 14 more people, including Muslim Brotherhood spiritual leader Mohammed Badie, to death for "inciting violence."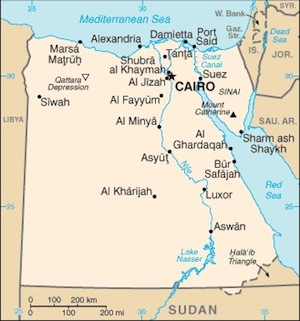 Since the military's takeover in summer 2013, the Egyptian junta has aimed to execute thousands of people affiliated with the Muslim Brotherhood, whose Freedom and Justice Party was the elected government at the time.
The Egyptian military has declared the group a "terrorist organization," but the thousands sought for execution were simply involved in public protests against military rule, and the "violence" incited was troops massacring those protesters.
This is the second time Badie has been sentenced to death in the past year, with the first "trial" lasting just eight minutes. The defense has not been allowed to speak.