National Security Adviser Susan Rice is the latest administration official to line up to slam Israeli Prime Minister Benjamin Netanyahu, who is planning to visit next week to give a speech to Congress calling for an end to diplomacy with Iran.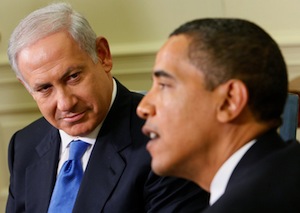 Rice insisted the Netanyahu speech was "destructive of the fabric of the relationship" between Israel and the United States, and that Netanyahu was trying to make the long-standing ties a partisan issue.
Netanyahu is insisting he's avoiding political affiliations on his visit, though he accepted the invite of the Republican House leader, over objections from a Democrat president, and has refused a sideline meeting with Congressional Democrats.
Netanyahu has been insinuating himself in the US political process for awhile now, and was seen as heavily backing Mitt Romney during the 2012 election. His opposition to Iran diplomacy has been an issue that has fueled tensions with the Obama Administration, but his political involvement has clearly added to that as well.
The political clashes are also spilling over into Israel, with elections looming in mid-March. Issac Herzog, the top candidate to unseat Netanyahu in the vote, has refused a visit to AIPAC around the same time, trying to further distinguish himself from Netanyahu by not making a high profile US visit on the eve of the vote.