The FBI is hyping another round of dubious "terror" arrests today, this time capturing three men who are charged with conspiracy to provide material support for terrorism.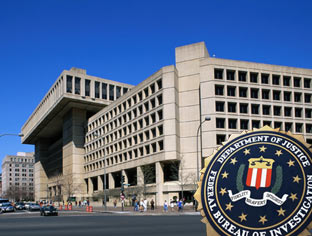 That sounds like a big deal, but what it boils down to was FBI informants convincing three people to tell them they'd really like to join ISIS, then booking flights for them to Turkey, then arresting them.
The goal appeared to be to get them to say the least plausible things possible. Abdurasaul Jaroboev, 24, told the FBI of "his willingness to kill President Obama," if ISIS asked him to. Another, 19-year-old Akhror Saidakhmetov, complained his mother took his passport so he couldn't go to Syria, but said he'd just go to the store, buy an AK-47, and "shoot all police," apparently unaware that there aren't just AK-47 stores.
The third man, Uzbekistan citizen Abror Habibov, apparently offered to help pay for the trip to Turkey, which was apparently enough that the media is now trumpeting him as "terror financier."