Egypt's military junta has claimed today that they have killed at least 47 fighters from Ansar Beit al-Maqdis, a faction which has pledged alliance to ISIS, in an offensive against the Sinai Peninsula.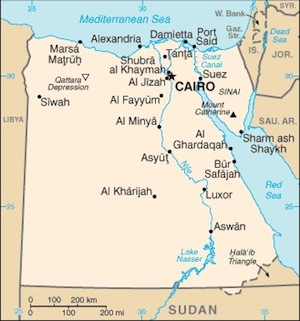 Military officials say the offensive was carried out with Apache helicopters, and was the biggest new security operation in Sinai in several months.
The junta attacked Sinai after its summer 2013 coup, claiming the local militants were supporters of the ousted elected government. So far, Ansar Beit al-Maqdis has established itself as a far bigger group since the attacks, and the war has not gone well for Egypt.
The Sinai militants had some major successes in January, and the junta seems to want to present the newest offensive against them as proof that the tide has turned.