Australian al-Jazeera reporter Peter Greste has been released by the Egyptian junta this weekend after some 400 days in prison for "aiding terrorists," a change the junta has levied against the media outlet in general for unflattering coverage of their 2013 coup and violent crackdowns.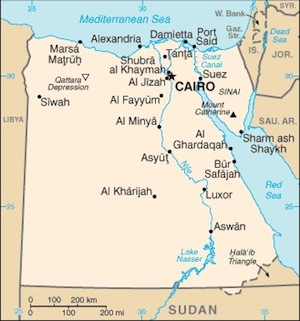 Egyptian media have labeled the reporters "The Marriott Cell" because they worked out of a Marriott hotel while in Egypt. The claim was they were sent there by Qatar to "destabilize" the junta.
Greste arrived in Cyprus and is expected to return home to Australia soon. The fate of two other held al-Jazeera reporters remains unresolved, though Canadian citizen Mahmed Fahmy is expected to be released in the next few days.
The third detained journalist, Baher Mohamed, is a citizen of Egypt, and his release may be much more difficult as it comes without an obvious country to exile him to.