A dozen different police and military targets across Egypt's Sinai Peninsula were attacked simultaneously today, doing massive damage and leaving at least 32 people dead.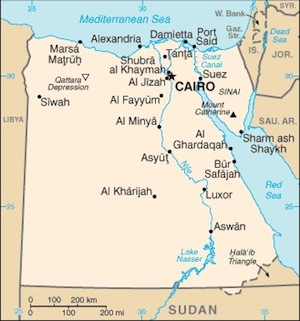 It is unclear from reports how many of the slain were soldiers and how many were civilians, but Egyptian officials did assure that at least some civilians were among the slain.
Attacks centered on checkpoints, but also hit at least one military base, and a police club. A car bomb was used, but most strikes involved mortar attacks.
Ansar Beir al-Maqdis, the largest Sinai militant faction, claimed credit for the attack. Late last year, they pledged loyalty to ISIS, though how close their ties are with the group's Raqqa-based caliphate remains uncertain.