Secretary of State John Kerry met with his Iranian counterpart, Foreign Minister Javad Zarif, to negotiate details of a final nuclear agreement between the P5+1 and Iran.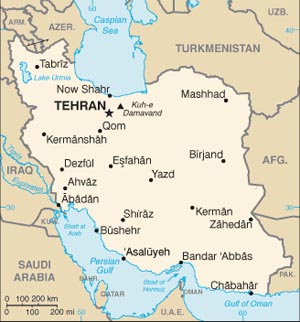 The meeting wasn't initially expected to amount to much, but officials said it ended up being "intensive," with the two talking for five hours in the afternoon, then meeting again for another 90 minute meeting this evening.
As usual, neither side is providing any information about what was discussed or whether any serious progress was made, though the fact that they held such uncharacteristically long talks suggests they're further along than anyone has previously indicated.
Zarif had previously said the meeting was about determining whether the two sides were ready for serious talks, and would centered on a brief 15 minute stroll in the morning. That apparently led to two additional meetings.