At least six people, including an Egyptian Army general, were killed today and dozens were wounded as police moved to crack down on political protests calling for an end to military rule.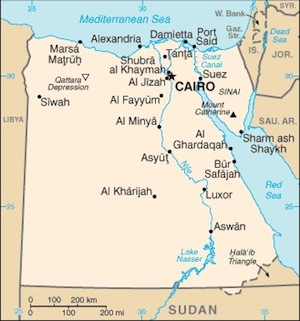 The general was killed when the car he was in was fired on in a parking lot in Gesr al-Suez. Another soldier, initially wounded, died of his injuries later in the day.
A Salafist Islamist group was organizing the protests today, and while the turnouts weren't as massive as the junta had feared, the media reported smallish protests across the nation, and the military confirmed several hundred protesters arrested.
This faction, the Salafist Front, was formerly linked with Egypt's Salafist Cell, which was running the second largest party in parliament before the summer of 2013 military coup, in which the military took over and all the major political parties were banned.
Many of the attacks don't appear to have been directly related to the protests themselves, though it is believed that opposition to the junta and the call to action is fueling more action, both in the form of protests and bombings.