On the western outskirts of metro Baghdad, Sunni tribal militias are fighting side-by-side with notorious Shi'ite militias to keep ISIS out of Abu Ghraib.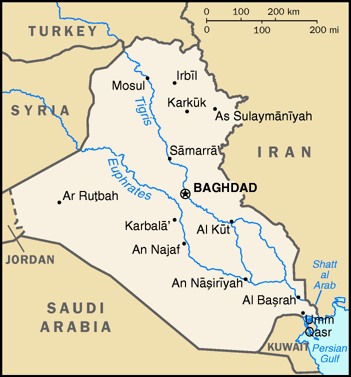 Abu Ghraib is a strategically important town that could give ISIS a straight shot from Anbar Province, the vast majority of which they control, into the heart of Baghdad. The road from Abu Ghraib leads right to the Baghdad airport.
Alliances of convenience between Sunni and Shi'ite militias have been rare in the fight against ISIS, with the Shi'ite militias often carrying out brutal crackdowns against the Sunni population on the front lines in towns they've regained.
Officials are saying the alliance is a hopeful sign, and proof that the two factions can cooperate in the defeat of ISIS. This isn't the first time that's happened, however, and the real test will be if these alliances can hold when the town isn't engaged in direct fighting.