ISIS controls most of Iraq's Anbar Province, and also most of the capital city of Ramadi, but has long let provincial officials more or less alone there, while expanding elsewhere in the nation.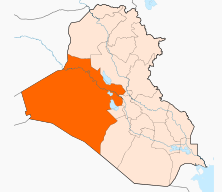 Today that looks to be changing, as ISIS fighters attacked provincial governate offices today, along with a police headquarters in the area, fueling a backlash from local tribal fighters.
Reports from provincial council officials say that the local mosques in Ramadi were issuing a call to arms from the tribal factions for everyone to resist the ISIS expansion in the city.
How big of a response the tribals will receive remains to be seen, but ISIS has been particularly heavy-handed in wiping out tribes that are resisting their rule.