A bloody attack against a Jerusalem synagogue today left five people dead, including three who held Israeli-American dual citizenship, a police officer, and one British-Israeli rabbi.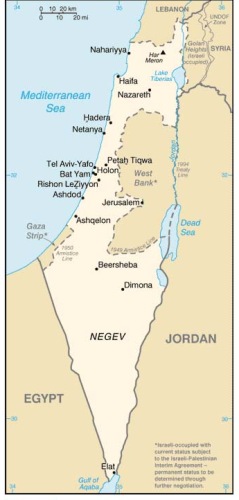 The two attackers were wielding meat cleavers in the attack, and also had a pistol. They wounded six others in addition to the slain, before being killed by Israeli police.
The two attackers were identified as Udai and Ghassan Abu Jamal from occupied East Jerusalem, and the men were tied to the Popular Front for the Liberation of Palestine (PFLP), though Israeli officials have suggested the men were likely acting on their own in the attack.
Coming amid already significant tensions in Jerusalem, the Israeli government is threatening revenge against the Palestinian population, with Premier Benjamin Netanyahu ordering homes demolished, and blaming "Palestinian incitement" for the incident.
Palestinian President Mahmoud Abbas condemned the attack, saying violence against civilians, particularly at religious sites, does not serve the common interest, and is not acceptable.
Hamas by contrast praised the incident as a "appropriate and functional response to the crimes of the occupation." The PFLP's statement confirmed that the two attackers were members, and expressed approval for the attack, but left it unclear if they ordered it or not.
Last 5 posts by Jason Ditz