A number of clashes were reported in eastern Ukraine, in both Donetsk and Luhansk Oblasts, with at least 10 Ukrainian troops reported slain and a handful of others wounded in the incidents. Casualties on the rebel side were not disclosed.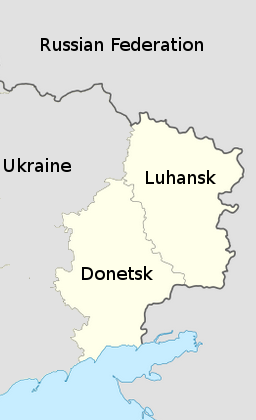 The largest incident was in Luhansk, where three police were killed in a single incident while out on patrol near Makarove, with five others wounded. One of the wounded reportedly died later in the hospital.
Though it was unclear what casualties there were on the rebel side, there were clearly some, as the Ukrainian Army reportedly destroyed three civilian homes near the airport in Donetsk with intense shelling aimed at driving the rebels away from the strategically important, albeit virtually destroyed, airport.
The Ukrainian government has predicted that fighting would pick up, and has been sending a large number of additional troops into the area in recent days, suggesting the ceasefire which has held for a little over a month may soon be coming to an end.