Secretary of Defense Chuck Hagel today detailed plans to spend some $10 billion on a major overhaul of the infrastructure surrounding America's massive nuclear weapons program.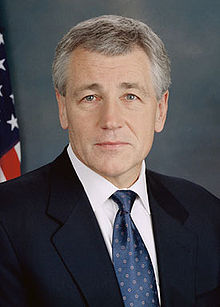 Hagel ordered management reviews of the nuclear facilities after several embarrassing scandals and, unsurprisingly, the reports turned out to be excuses to pump billions more into the program.
The Pentagon studies revealed a collection of embarrassing bungles, including blast doors that wouldn't shut, and management teams that were uninterested in the maintenance of the arsenal.
Perhaps the most preposterous revelation was that the nuclear forces were down to only a single wrench of the size used to attach a type of common nuclear warheads to missiles. No effort was ever made to see if another wrench could be purchased, and instead the forces were FedExing the single wrench back and forth among three different bases to use it.
Last 5 posts by Jason Ditz