Russian officials today signed an agreement with the Iranian Atomic Energy chief Ali Akbar Salehi to construct a number of new nuclear reactors in Iran for energy production.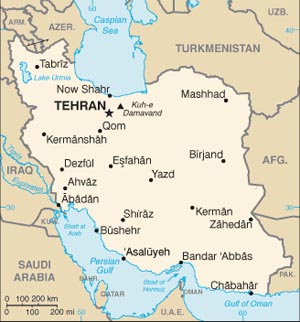 The deal will see the construction of up to eight new pressurized water reactors, four of them at the site of the current power plant at Bushehr. The deal includes an agreement that Russia will provide all fuel for the life of the reactors.
With Russia providing the fuel for the new reactors, there is no question of proliferation risk related to the deal, though Israeli officials were still railing against the deal.
Iran's extent uranium enrichment program only provides a fraction of the amount of 3.5% enriched uranium needed to power the single existing reactor, and Iranian officials seem content that they won't be able to expand the program effectively to cover all of the new reactors, thus the deal with Russia on the fuel.
Ideally, the construction of the plants allows Iran to rely less on oil-generated electricity, freeing up more of its oil production for export. Iran's increasingly aging oil infrastructure, in practice, means their oil production is unreliable, and in bad need of upgrading.
Last 5 posts by Jason Ditz