A suicide bombing tore through a school in northeastern Nigeria today, killing 48 students. The attacker was reportedly a Boko Haram militant who infiltrated the school with a suicide backpack.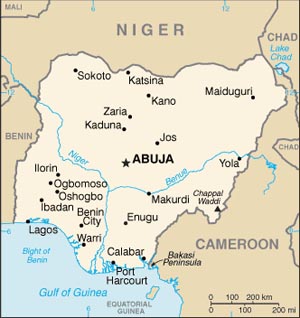 The attack took place during the morning assembly, and all of the students were assembled together at the time of the blast. At least 79 others were wounded in the incident, which overwhelmed the local hospital.
Attacks on a school are nothing new: Boko Haram is, after all, based around the primary tenet that Western education is inherently sinful. Still, the nature of the attack is unusual.
Past Boko Haram attacks on schools have usually relied on force of arms, storming the campuses and capturing students instead of infiltrating and bombing them. It is unclear if this attack is a one-off deal or suggests a new tactic that will be favored by Boko Haram in the weeks and months to come, but if so it will put the Nigerian military in an even tougher spot.
Nigerian forces have not fared particularly well with Boko Haram, but with sufficient numbers can usually chase them out of a region, at least temporarily. If they are dealing with infiltration bombings, the lack of intelligence on Boko activities will be an even more glaring failure.