Tensions are rising dramatically in Jerusalem today after a Palestinian driver killed an Israeli infant and wounded eight others at an East Jerusalem light rail station.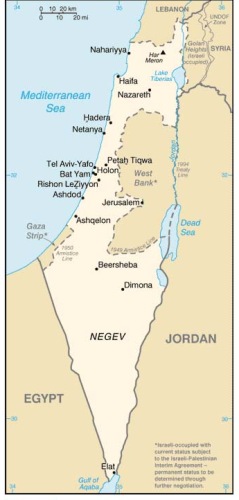 The family of the driver says they don't believe the incident was a "terrorist attack," but rather simply him losing control of his car. The driver was slain by police after the crash.
Everyone else seems to want to parlay the incident in their favor, however, with Hamas leader Ismail Haniyeh praising the killing as a "murder for a murder." Other Hamas figures dubbed it an "act of heroism."
Hamas' official statement not only praised the killing but called for more attacks as a "natural response to the crimes of the occupation against our people and our holy places."
Israeli hawks are similarly keeping their fingers crossed that this is a terrorist attack and not an accident, and are vowing to use the incident as a pretext for a major crackdown across Arab neighborhoods in Occupied East Jerusalem.
There were significant Palestinian protests earlier in this week over the expansion of settlements in the area. Now, those protesters are being labeled supporters of the attack, and police are out in force, with leaders pushing them to use force to quiet down the neighborhoods.
Last 5 posts by Jason Ditz