Former Afghan War commander and President Obama's point-man on the new ISIS War, retired General John Allen continued to offer assessments on the ongoing conflict, insisting today that it was too soon to say whether or not the US is winning the war.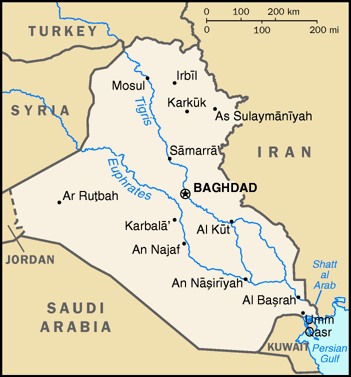 That said, Allen conceded that ISIS is continuing to make "substantial gains" on the ground in Iraq, and still has "tactical momentum" in several areas around western Iraq.
Most of ISIS territorial gains in Iraq in recent days have centered around the Anbar Province, where they are quickly mopping up the last of the Iraqi government's territory and moving on the second largest airbase in the country. The push to Anbar's edge leaves them only a stone's throw from Baghdad itself.
Allen went on to address the US airstrikes around Kobani, saying they were done for "humanitarian purposes" and that the US continues to maintain that the town itself has no strategic value for the US.
The losses in Iraq are clearly mounting, and at best Kobani itself is a stalemate, with ISIS not taking the town as quickly as predicted, but far from defeated in its latest push toward the border town.