Israeli officials finalized a portion of the 2015 budget deal today, removing an attempt by Finance Minister Yair Lapid to secure oversight for settlement construction in his ministry.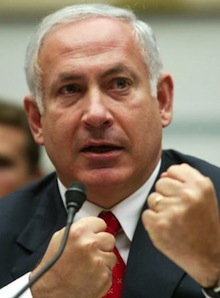 Lapid has been increasingly at odds with the ruling Likud Party, complaining about their attempts to massively increase the military budget on the grounds that Israel flat out can't afford it.
Other Finance Ministry officials sought to downplay the move on the settlements, saying Lapid simply wanted to centralize the process of settlement planning, and not to rein in the expansion.
Pro-settlement Housing Minister Uri Ariel termed the effort "shocking,"  and Prime Minister Benjamin Netanyahu reportedly told Lapid that if he had a problem with expanding the settlements he should leave the coalition government.
That seems increasingly likely, with Netanyahu said to be preparing for early votes within the next year, and there doesn't seem to be much holding the narrow majority coalition together at this point.