Speaking to reporters today, US Army chief Gen. Ray Odierno says he is "somewhat confident" that the Iraqi military can successfully defend Baghdad from an ISIS attack.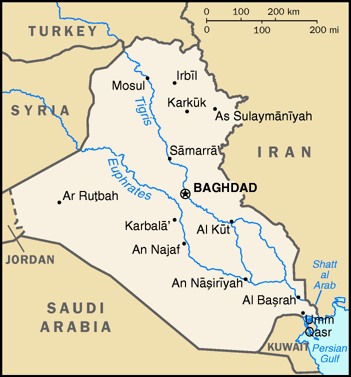 "I believe the capability is there to defend Baghdad," Odierno insisted. Fear over the fate of the capital is growing with the latest ISIS push into Abu Ghraib.
The comments come just a day after Joint Chiefs chairman Gen. Martin Dempsey said he believed ISIS artillery attacks on Baghdad were more or less inevitable in the next few days.
So far, ISIS attacks on Baghdad have been entirely in the form of bombings, but as the faction mops up what's left on Anbar Province, they're finding their territory right on the border of metro Baghdad, and that might force them to try to expand their offensive there.