A female fighter from the Kurdish People's Protection Units (YPG) has launched an unprecedented suicide attack against ISIS fighters on the outskirts of the town of Ayn al-Arab.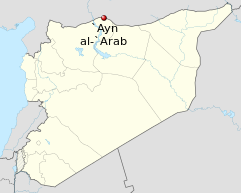 According to the Syrian Observatory for Human Rights, the attack killed a number of ISIS fighters, and later reports put the toll at at least 10 ISIS fighters killed. The attacker was said to be the leader of an all-female YPG unit.
Weeks of fighting for Ayn al-Arab have put ISIS on the outskirts of the key Kurdish border town, and have the Kurds increasingly desperate in trying to turn to the tide.
The YPG militias have dominated the Syrian Kurdish territories throughout the civil war, fighting against ISIS along the frontier. It is unclear if this new suicide bombing represents a shift in tactics or is an isolated incident.
Last 5 posts by Jason Ditz